Hill Country space expo 2016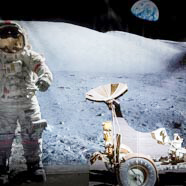 The 2016 Hill Country Space Expo is on September 22th – 24th, this year's event will be held at The Boys and Girls Club of The Highland Lakes, Marble Falls Unit located at 1701 Broadway St. Marble Falls, Texas.

September 22th & 23th the Hill Country Space Expo is open for students and school classes. Saturday the 24th of we are open to the public, with a presentation and discussion at 2:00pm. Our hours are 9:00am to 4:30pm, admission is free. Be sure to come by and see the exhibit and try the flight simulators, and don't forget to meet our visiting astronaut Dan Bursch - Space Shuttle Flights 51, 68, 77, ISS 4.